I have some fabulous Black Friday Sales starting or already started in my stores including the Silhouette Design Store, Design Bundles, Creative Market and Etsy. Keep reading to find out the juicy details.
In the Silhouette Design Store there are discounts for a massive 40-75% off! You really don't want to miss this sale with such massive discounts! Remember The Silhouette Design Store does sell SVG files so you don't have to have a Silhouette machine to use the files. Just make sure you check the SVG checkbox when adding items to your cart. The Silhouette Design Store sale ends on November 28th and the Cyber Week Sale finishes December 6th.

On Design Bundles has the yearly $1 deal event so six of my products will be $1 but you have to get in quick so you don't miss out as there are limited numbers. The Design Bundles $1 event runs from the 26th November to 2nd December. Below are my $1 deal products. Click on the preview below to go directly to my store. If they are not at the top of the store the sale hasn't started yet or they are sold out. The rest of my products will be 50% off from the 25th November to 3rd December on Design Bundles.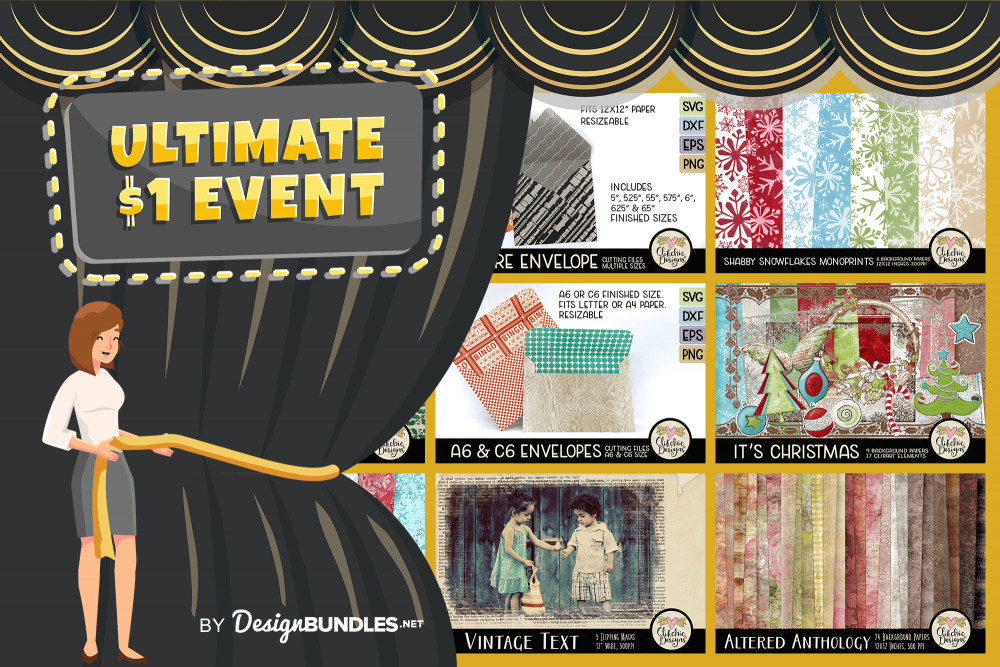 On Etsy there is currently 40% off on all my products finishing on December 1st. Check out my Etsy Sales Here.
On Creative Market several of my products are up to 50% off and on sale right now until 11.59pm December 1st. See below my products on sale on Creative Market.