A lot of new digital scrapbookers seem hesitant to buy effect overlays because they can't see themselves using them or are unsure of what to do with them. In this tutorial I thought I would give some quick and simple sample ideas of just how much you can do with overlays. For the purpose of this tutorial I am going to be using my Water Color Arsenal Overlays available in my Etsy Store, Clikchic Designs Store and Creative Market Store.
Firstly the important thing to remember with overlays is that in order to get maximum use out of them you need to be experimenting with blend modes. In Photoshop, you will find the various blend modes available to you in the Layers Palette.
For our first example I am going to use a photo. I know I often forget the interesting effects you can produce by using overlays on photos.
Here is the original photo of tulips and the second version, with Water Color Arsenal Overlay number 1 from the set, laid over the top and using the Linear Light Blend Mode.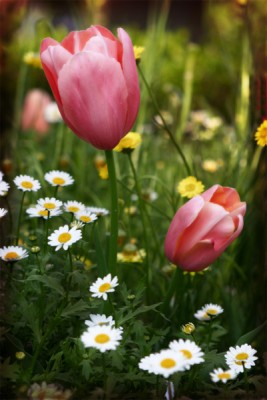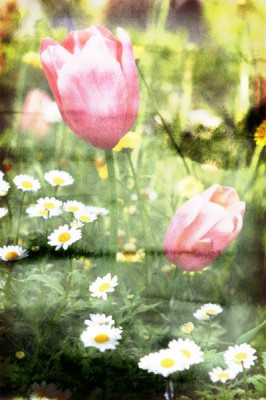 As you can see, using the Linear Light blend mode, lightens the colours of the photo underneath in conjunction with the lighter colours in the overlays, and darkens the darker colours in the overlay and colours underneath giving an interesting water colour wash effect. In the following sample, I have laid two different water colour overlays on a digital scrapbook paper.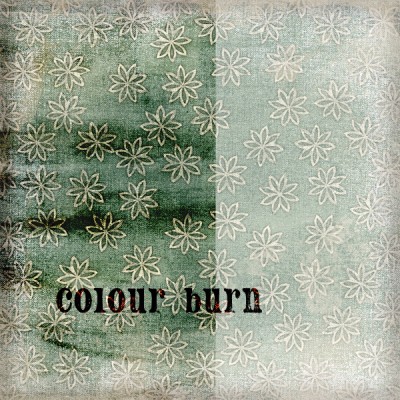 On this sample I used the Colour Burn blend mode on both Overlay layers. Colour burn tends to give a wet saturated look on lighter colours making the paper in this case almost look like wet fabric. Overlay Blend Mode will produce a softer effect to Linear Light. On the Paper below from my P365 Essentials Vol 2 Page Kit I have used the water colour overlay over the top of the paper using an Overlay Blend Mode.
The effect can be adjusted by reducing the opacity of the layer.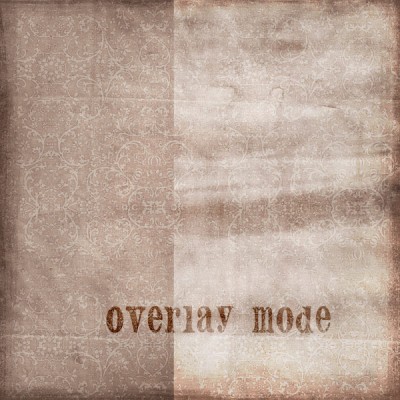 You can also experiment with blend modes to age your photos. The photo below is a monochrome image of my daughter taken a few years ago. Adding a water colour overlay with a Hard Light Blend Mode and 61% Opacity gives the photo an aged look. This effect works best on dark monochrome photos. You could get similar effects with different blend modes on lighter photos.
Here is the original photo and the photo with the Hard Light Blend Mode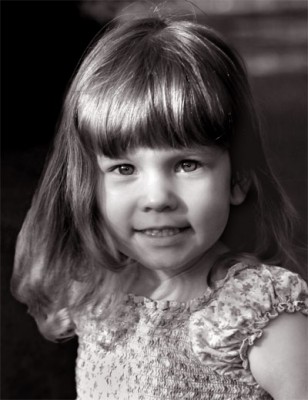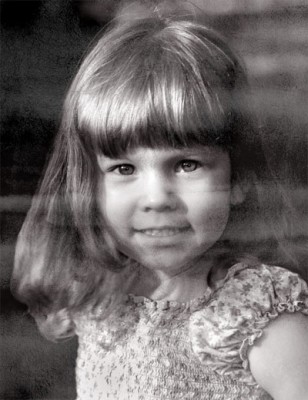 You can enhance your special effects even further buy recolouring the overlays and using more than one overlay. There are so many possibilities available to you.
©Clikchic Designs 2009 All Rights Reserved