I took some photos of our kids at the park in July and have finally gotten around to processing them! I am so happy with how they turned out and I am going to scrap a few of them. This is our daughter on the slide, she takes such a good photo, she Takes My Breath Away!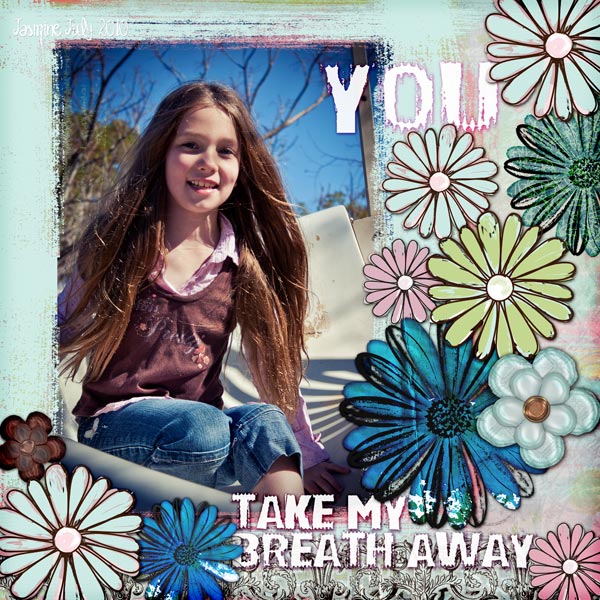 To see the image up close just click on it and it should enlarge for you.
I used a few different kits to do this one. The background, bottom border and frame was from my Watercolor Fun Paper Pack. The flowers are from my Choc Watermelon Kit and the Flower Power Element Set.