These large versatile Messy Painted Photo Clipping Masks are just under 12 inches wide and a fabulous an easy way to give your photos an arty freestyle look in Photoshop or other photo editing program. Simply use them as a clipping mask to clip them to your photo in Photoshop. The Messy Painted Photo Clipping Masks are a quick and easy way to add some messy paint to your digital scrapbook layouts and photography projects and are ideal for a wide variety of photos from landscape to portrait.
Instructions for using clipping masks in Photoshop or Photoshop Elements are included in the zip file. Software programs that can currently use these templates include – Photoshop 6 or higher, Photoshop Elements 2 or higher, Paint Shop Pro 7 or higher. 8 Messy Painted Photo Clipping Masks are included in this set.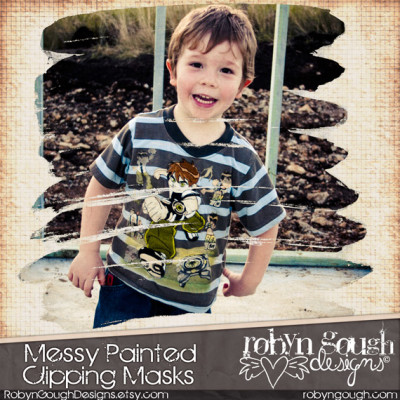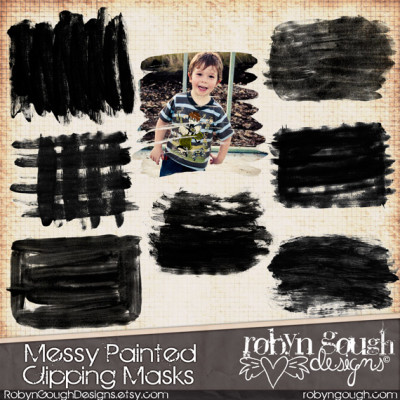 I created this layout with one of the Messy Painted Clipping Masks and my Childhood Adventures Digital Scrapbook Kit.