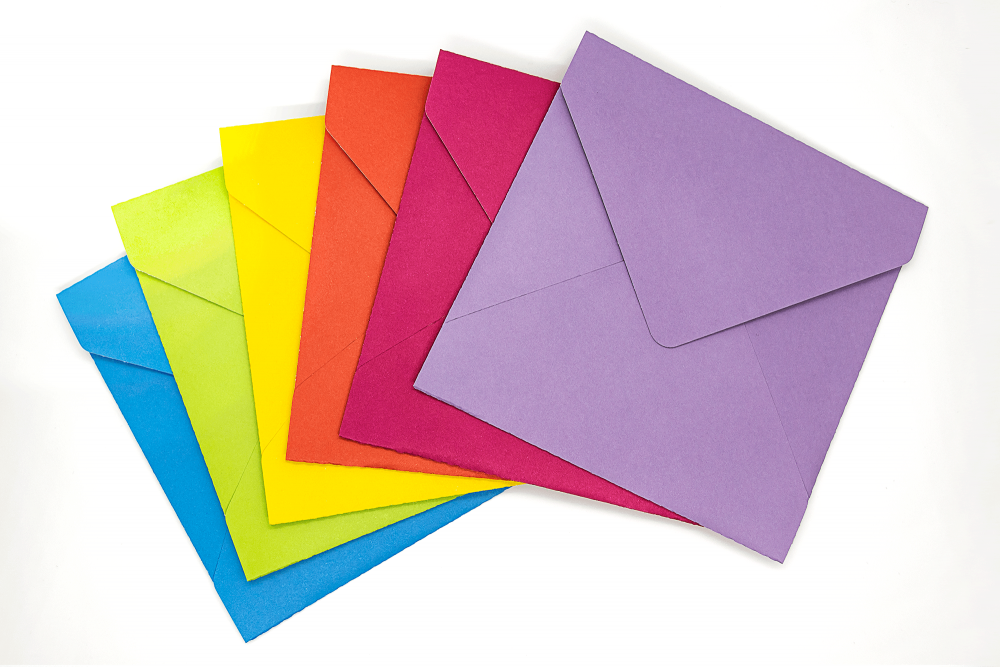 You can pick up the Square Envelope Cutting Files from my following stores:
Instructions are for the Square Envelope Cutting File set are for files suitable different cutting machine types including SVG, DXF, EPS, Studio & PNG formats. Scroll to the bottom for an assembly video or continue reading for the written tutorial.
Open the appropriate file for your cutting machine software in the size to suit the card it is for. Each envelope is sized slightly larger to make sure it fits the card the envelope is chosen for. For example, the 5-inch envelope is slightly larger than 5 inches when assembled so that it will fit a 5 inch card inside it.
The dotted lines are designed to be score lines where you make the folds to assemble your envelope. The outer lines the cut lines to cut the shape of the envelope. Cut the file according to your machine's software and paper settings. Make sure the score lines are set to score in your cutting machine software.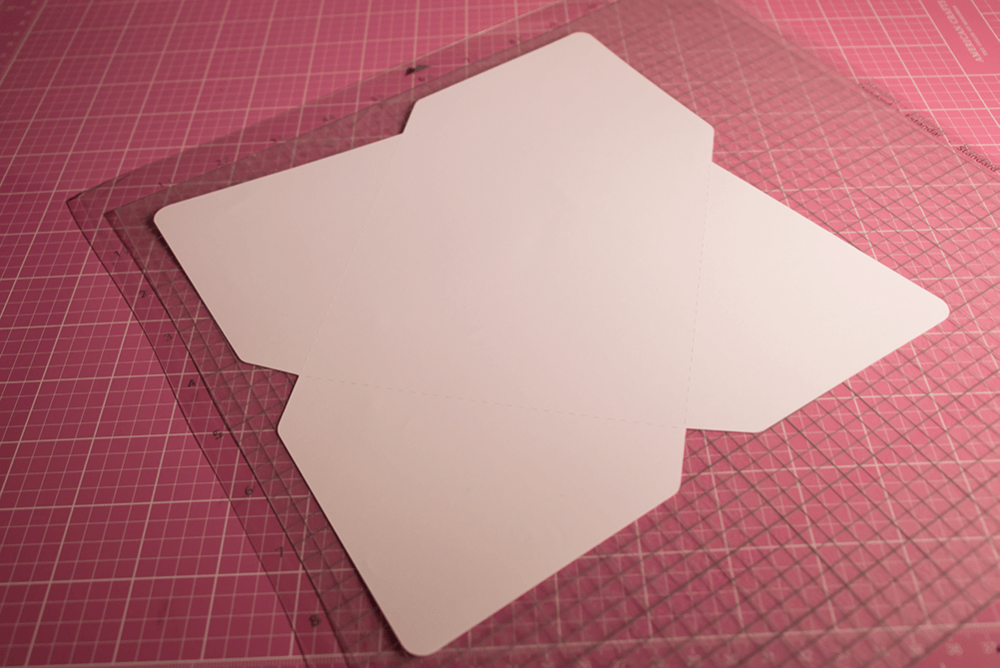 Cut the envelope as required in your cutting machine software. The top right flap is the top flap of the envelope. You will notice the edges at the top of the left and right flaps of the envelope have a straight side rather than curved angles. I like to fold the first three flaps and then open the second and third flap again so that I can apply some adhesive tape (or other adhesive) to the rounded outer corner of the left flap. Then I fold down the second flap so that it adheres to the first flap.
On the third or bottom flap I apply adhesive tape to the three outer edges. Once applied I fold the third flap down onto the first two. You should now have an open envelope. Fold down the top flap to close it. I usually apply a small amount of adhesive to the top angled corner of the open envelope to seal it once my card is inside. Alternatively, you could use a sticker or envelope seal.
If you are having any issues with your software, I will do my best to troubleshoot with you. I use Silhouette Studio for my cutting files, but I also have the Cricut Software to test my files in and am therefore somewhat familiar with the software. Please do get in touch before leaving a negative review where you purchased. I am more than happy to help you out and would much prefer a happy customer than one who is unsatisfied with their purchase.
I also have A6 & C6 envelopes available which you might like for your cards of that size. I also plan on adding more sizes to my stores in the future so be sure to check if you wish to obtain more. Please do let me know if there is a particular size you are looking for and I can make that size a priority when planning upcoming designs.
A6 & C6 Envelopes are available in my Etsy store, Creative Market store, Design Bundles Store and Hungry Jpeg store. C6 Envelopes are also available in my Silhouette Store.
Also available in my Silhouette Store are my 5×7 Envelopes, DL Envelopes and Size 10 Envelopes. Still to come in my other stores.
Good luck with your card making! I hope you enjoy my designs.
© Clikchic Designs 2021. All rights reserved.