Each month at DSP I hold a Graphically Challenged Challenge! It is a great way to get those creative juices flowing to make graphic style or blendy layouts. I have always loved doing 'blendy' layouts and there are several Tutorials at DSP to help you out. Here is one I wrote on using Blend modes in Photoshop. Here are some tutorials on doing graphic style layouts for various different programs. Completing Your First Graphic-Style Page [PS] [PSP] [PSP12] [DIP]
If you want to give graphic style layouts ago, these tutorials are a great place to start. Experimenting with blend modes can bring an extra dimension to your digital scrapbook layouts.
For the monthly Graphically Challenged I usually post an inspiration piece or tutorial to get you started on the challenge. For November the challenge is to incorporate hearts into your layout.
How gorgeous is this inspiration??? I love it's grungy goodness!

http://vi.sualize.us/view/clikchic/affa68207ac5822dc7d5ba8b2b9c90a0/
This is my take on this months inspiration and topic. Not quite the bokeh effect shown on the inspiration piece but I loved the idea of blended hearts of the layout.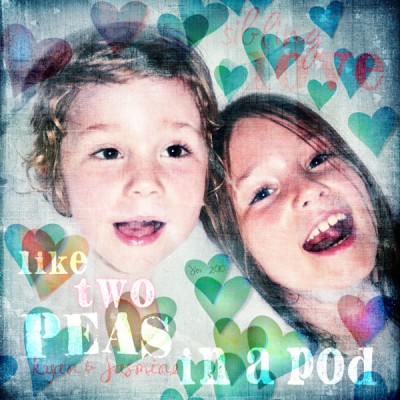 I used a background paper from my Citrus Funk Page Kit and hearts from my Mocha Dreams Page kit, but used lots of blend modes so they don't quite look like they do in the kits!
Like the idea of blendy style or graphic layouts? Check out the November Graphically Challenged at DSP!